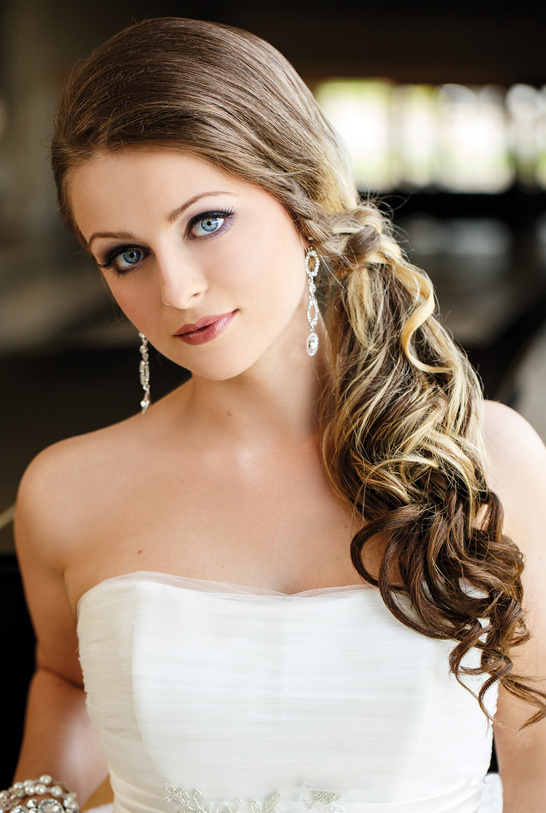 At Backstage, a bridal updo is typically done by a senior hairstylist who has experience creating formal hairstyles for special occasions. Here is how the process might work:
Consultation: A couple of days before the appointment, the hairstylist will likely discuss with you about your wedding theme, dress, hair accessories/jewelry choices and overall aesthetic to get a sense of the look you are going for. Also bring pictures of updo styles that you like as inspiration.
Preparation: When you arrive at the salon, the hairstylist will begin by washing and drying your hair, and possibly using a straightening iron to smooth out any kinks or frizz.
Styling: The hairstylist will then start to create the updo by gathering your hair into a ponytail at the crown of your head and securing it with a hair tie. From there, the hairstylist will divide the ponytail into sections and use bobby pins to pin each section up and away from your face, creating a bun, chignon, or any other updo style that you have chosen.
Finishing touches: Once the updo is complete, the hairstylist will use bobby pins to secure any stray hairs or flyaways and add any hair accessories, such as flowers, accessories, jewelry, clips, or combs, to finish off the look.
Review and touch-ups: Finally, the hairstylist will review the updo with you and make any necessary adjustments. It is important to be honest and open with the hairstylist if you are not satisfied with the look, as they will want to make sure you are happy with the final result.
BRIDE Trial (UP DO)
Bridal Updo's – $90
BRIDAL PARTY PACKAGE (UP DOS)
Bridal Updo's – $120
Parties of 4 or more – $110.00 / person
WASH & BLOW STYLE
$70.00
Parties of 4 or more – $65.00 / person
*NOTE: Prices are per person and may vary depending on intricacy and time of arrival.